Modern slavery exists in nearly every country, including the U.S.
In India, much of the trafficking takes place within the country, and most of the victims of modern slavery are Dalits, tribals, and others from poor and marginalized communities.
The Indian government is taking steps to address human trafficking and modern slavery within the country. Their actions include setting up Anti-Human Trafficking Units and fast-track specialist courts. The government is also addressing the pressure of poverty through programs such as the rural employment guarantee. Working with and alongside government initiatives, organizations like DFN and philanthropic individuals are tackling the issue in local communities. DFN works to prevent human trafficking through education of children most at risk, as well as through economic development initiatives,  and shelters for survivors and recovery counseling.
To commemorate the United Nations' World Day Against Trafficking in Persons, which takes place on July 30 each year, we want you to learn about one of the most common types of modern slavery in India: Bonded Labor.

Bonded Labor
Bonded labor is the most prevalent form of modern slavery in India today, despite being against the law. Individuals and families, including children, are exploited in slave-like conditions to pay off debt.
Here's how it works. A lender, generally a landowner or factory boss, uses a number of tactics to exploit workers. The borrower is often forced to work for very low wages in order to repay the debt. Exorbitant interest rates (from 10% to more than 20% per month) are charged, and money lent for medicine, clothes, or basic necessities is added to the debt.
In most cases, up to half of the day's wage is deducted for debt repayment. Further deductions are regularly made as penalties for breaking rules or poor work performance. The laborer uses what little income remains to buy food and supplies from the lender, at heavily inflated prices. They rarely have enough money to live on, so they are forced to borrow even more money just to survive. Any illness or injury, often due to the appalling working conditions, spells disaster. More money must be borrowed not only for medicine but also because the injured individuals cannot work.
Sometimes the debts last a few years, and sometimes (especially in agriculture) the debts are passed on to future generations. When this happens, it becomes a vicious cycle virtually impossible to break.
What causes a person to get caught in this cycle? Many factors, including extreme poverty, lack of education and literacy (making it easier to exploit victims as they cannot keep track of their debits and credits), not owning property, and the lack of any reasonable alternative for victims are key conditions. In addition, little opportunity for alternative sources of income for basic needs drives people into a crippling debt agreement with an exploiter.
People can even find themselves trapped in bonded labor without actually borrowing money. For example, a 'jamadar' (agent) may offer an advance for a worker's wages, or transport the worker to a new work site. Then, the workers discover they must pay back the advance or refund the cost of transportation.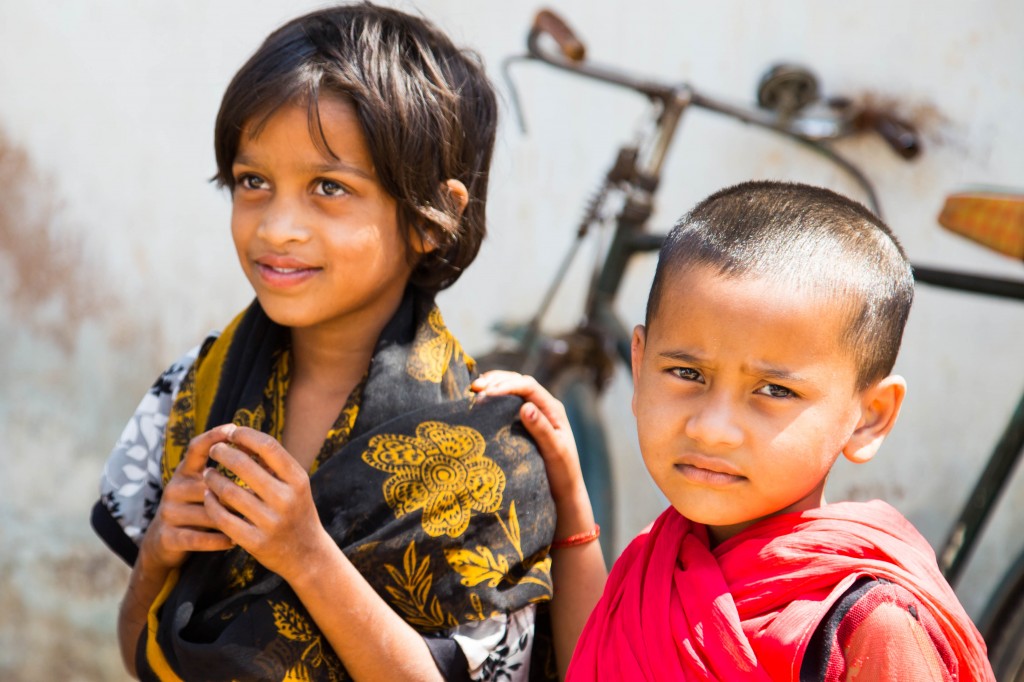 There are millions of bonded laborers in India. The majority (as high as 80-96%) are Dalits (Untouchables) and Adivasis (indigenous tribespeople).
Other types of modern slavery include sex trafficking, domestic servitude, beggar gangs, organ harvesting trafficking, and ritual sex slavery. Future blog posts will tackle these issues head on.
If you want to make a difference for those impacted by bonded labor, it takes as little as $30 to free a child for one month or $150 to free a woman through vocational training.
To see all giving opportunities, including traditional child sponsorship, please visit our campaigns page.
Thanks for standing with the Dalit people!