This month, we celebrated International Women's Day on March 8. But really, for us at DFN, it is a whole month of celebrating the courage, tenacity, ingenuity and worth of Dalit women.
Last month, our team visited with the director of the LAMP (life augmentation management program) programs and Self-Help groups in India. One story he shared illustrated what it looks like to empower a Dalit woman. It has been said by many that when you empower/educate/lift up a woman, you empower an entire community. The following story is a simple reminder of what an empowered community looks like.
LAMP Women #makeithappen
Good Shephard Economic Development began in a particular area* in India in 2008. Since then, they have established 140 LAMP groups affecting 1700 women in the area. Last October, a group of women became aware that children at one of their local schools (not a Good Shephard school) were not being given their midday meal (which includes a hardboiled egg for nutrition). Instead, the staff of the school, led by the principal were eating the meal themselves and cheating the children.
The LAMP women from the school's village organized a Dharna (a non-violent, sit-in protest usually undertaken at the door of the offender) to protest this injustice. They contacted the local authorities and then even locked the school gates so the staff and administration could not leave before the authorities arrived to investigate.
The result is that the principal of the school was let go and the children began receiving their midday meal again, as promised. In other words, these are women who have been empowered to #makeithappen.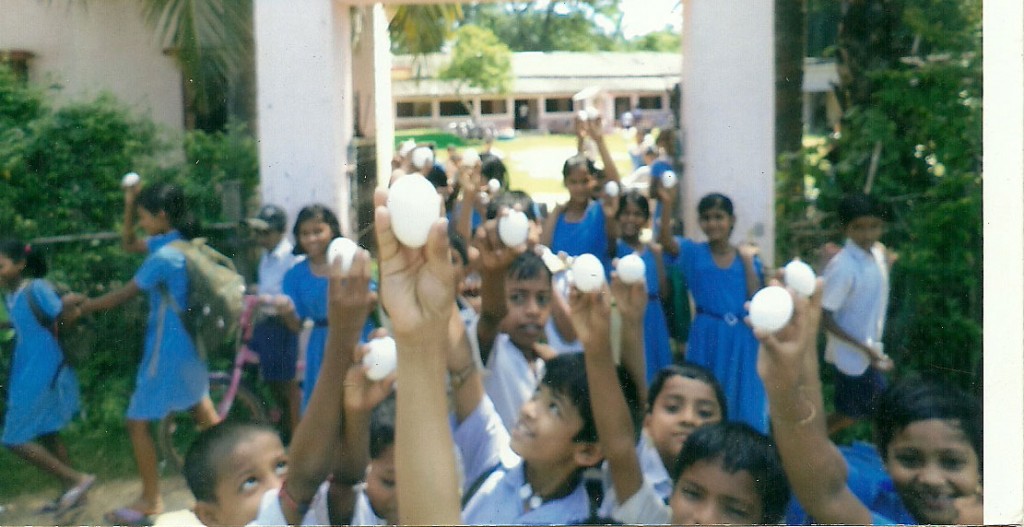 This may seem like a small issue. But it is not. Everything from investigating the injustice to organizing themselves and demanding justice, peacefully, to seeing a resolution through was done by the women themselves.
This is what community transformation looks like when women know they have a right to speak up on behalf of themselves, their children, and their community. LAMP groups truly are a "light" in their communities.
* For security reasons, we are not sharing specific village names or areas for any of our schools/programs online at this time. 
Please consider joining us this month as we seek to free 100 women and thus empower countless communities around them.
Did you know it costs only $100 to free a woman from a life-cycle of abject poverty? With an investment of $100, a woman can receive the means and training to start her own business… whether that is selling buffalo milk, a fruit and veggie cart, grinding and selling chili powder, tailoring and sewing projects. It is such a minimal investment with an immeasurable return.