"Freedom cannot be achieved unless the women have been emancipated from all forms of oppression." -Nelson Mandela
The vision and power of these words are what we truly believe in and aspire to in our work with vulnerable women in India.
Especially women involved in the jogini practice (ritual form of sex slavery).
With your help, we have a mission of seeing this centuries-old system being completely abolished by 2026. We aim to cut off the drivers of this practice, as well as empower existing joginis and give them alternative livelihoods.
How are we working towards this goal?
Our staff actively implements awareness and prevention work, hosts monthly medical camps, educates women on their rights, provides grants to help women start businesses, offers skills training, teaches English to vulnerable children, and provides shelter to vulnerable girls.
We also work side by side with village leaders — a crucial part of our face-to-face work.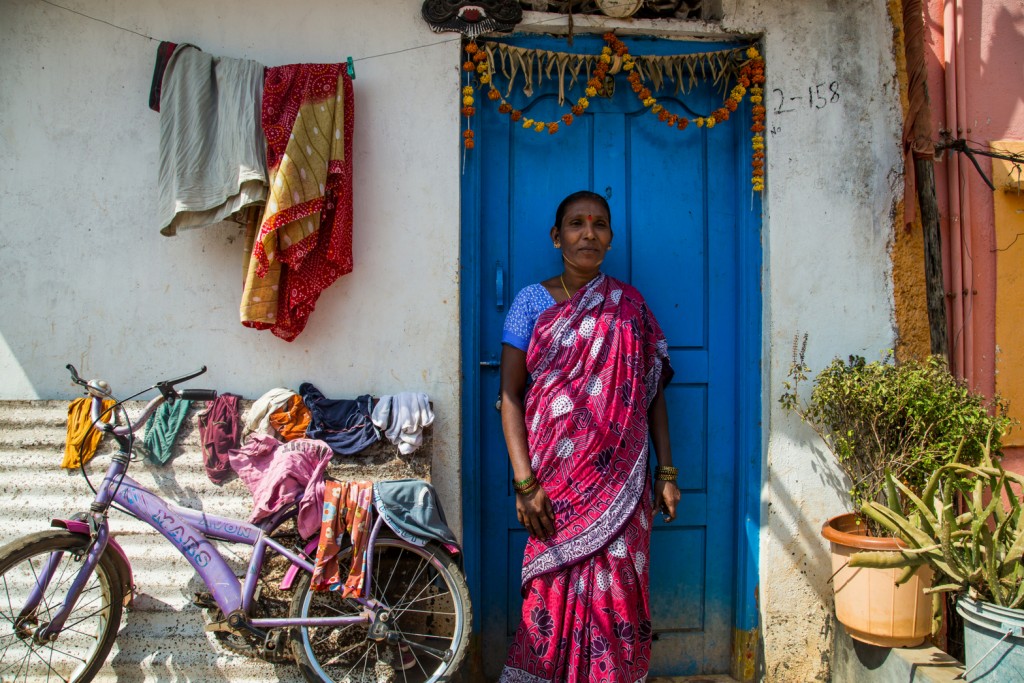 Village leaders are empowered women volunteers who act as our eyes and ears in their own villages. They are often the first to hear about girls who are about to be dedicated as joginis. They are the crucial link in stopping these dedications.
These leaders also advocate against the jogini system in their village, identify joginis in their village and provide support to each one, connect joginis with DFN staff, and represent joginis needs in the local government.
Mybamma, a former jogini, has been a village leader for the last five years. At the age of 10, she was dedicated to Goddess Yellamma as a jogini at the insistence of her father. He would not only avoid having to pay a dowry for her, but would instead receive a financial "gift" at the time of her dedication.
The trauma of the ceremony and initiation were further compounded when her father passed away a week later. She was used by many men and became pregnant more than once in her teen years. Due to her young age and impoverished state, her first two children passed away during the deliveries. Her third child is now Mybamma's pride and joy.
When Mybamma learned of DFN's work, she quietly sat in the back of their meetings while learning about her rights and the value of her life. With the support of our staff, she had the courage to leave the system.
While she continues to struggle in her village as a result of this decision, she is determined to not go back, and in fact, she works to help other women in her position.
In addition to her daily labor job, she also spends her time teaching other women and counseling her neighbors with young daughters.
We couldn't do the work we do without the brave actions and strong spirit of women like Mybamma. She encourages us to continue the long fight no matter what obstacles arise.
We hope to continue our expansion of programs into new villages and increase the trainings and support we can provide. Will you join us in our work?