Did you know India ranks as one of the most dangerous countries for women and girls to live in?
We are continually encouraged as the Government of India introduces new policies, laws and programs that aim to eliminate this violence.
We are also encouraged by compassionate friends — like you — who join us in our work to not only help prevent violence, but to empower women to heal from trauma, become independent, and live with dignity.
Women and girls who become joginis (ritual form of sex slavery) almost always come from an impoverished family and community. They often have poor nutrition and live in unhygienic conditions. Sadly, these women have an average life expectancy of only 39.5 years, according to a 2018 health survey by the Indian Government.
At DFN, we're working to change this statistic and help more women become free.
For example, our Anti-Human Trafficking Project gave micro-grants to 25 former sex workers to start a new, clean and honest living.
Balavva was one such recipient. When she was just a young girl, Balavva was sold into the trafficking trade. Her childhood and right for a healthy family atmosphere where she is loved, cared for and protected, was taken from her before she even became a teenager.
This tragedy continued in Balavva's life for more than 40 years.
Until now.
At 48-years-old, Balavva has a new chance at life because of the Anti-Human Trafficking Project. With her grant, she started a cottage goatery where she produces and sells goat milk and goat milk-products, such as yogurt and cottage cheese, to those living in her village. She is now a thriving member of the local economy, instead of being auctioned in the former flesh trade she was involved in.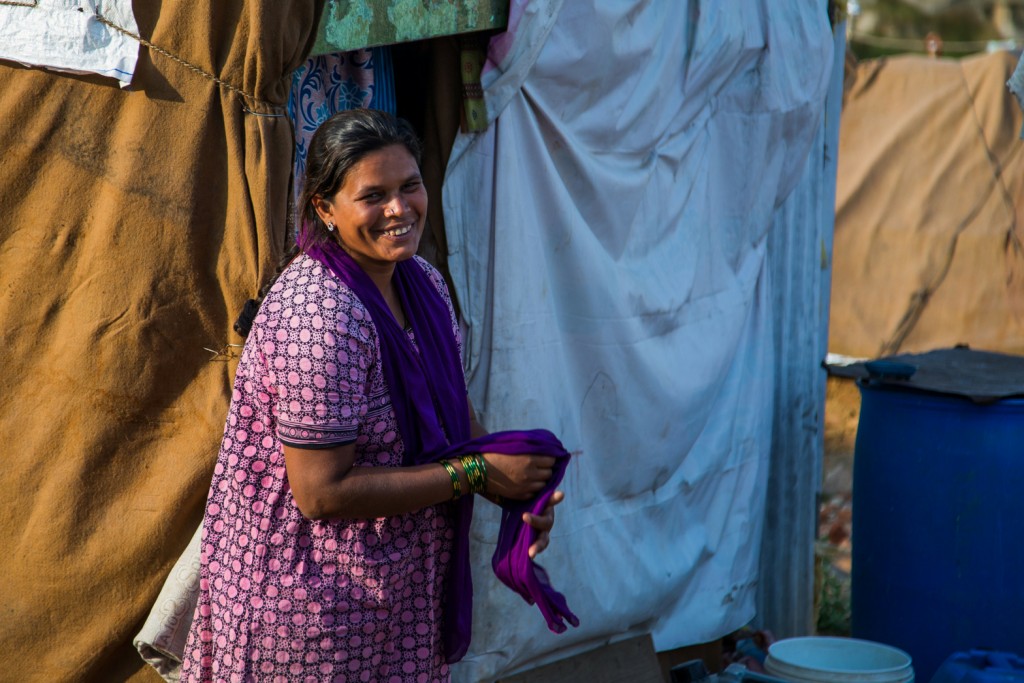 Shivalila is also a brave and empowered woman who has turned her life around.
At 35, Shivalila stays at home to raise and educate her two sons. She is all too familiar with the trafficking trade as she was forced into this life as a child for more than 25 years.
Not only did she lose her precious childhood, education, and right to a happy, healthy life, she also lost her self-esteem over the years.
A few months ago, Shivalila received a micro-grant and began a vegetable vending business. She was overjoyed to be running a legitimate business for the first time in her life.
We are thrilled to share these kinds of success stories with you. And we want to thank you for helping make them possible!
Will you continue joining us in our work to empower more women like Balavva and Shivalila?