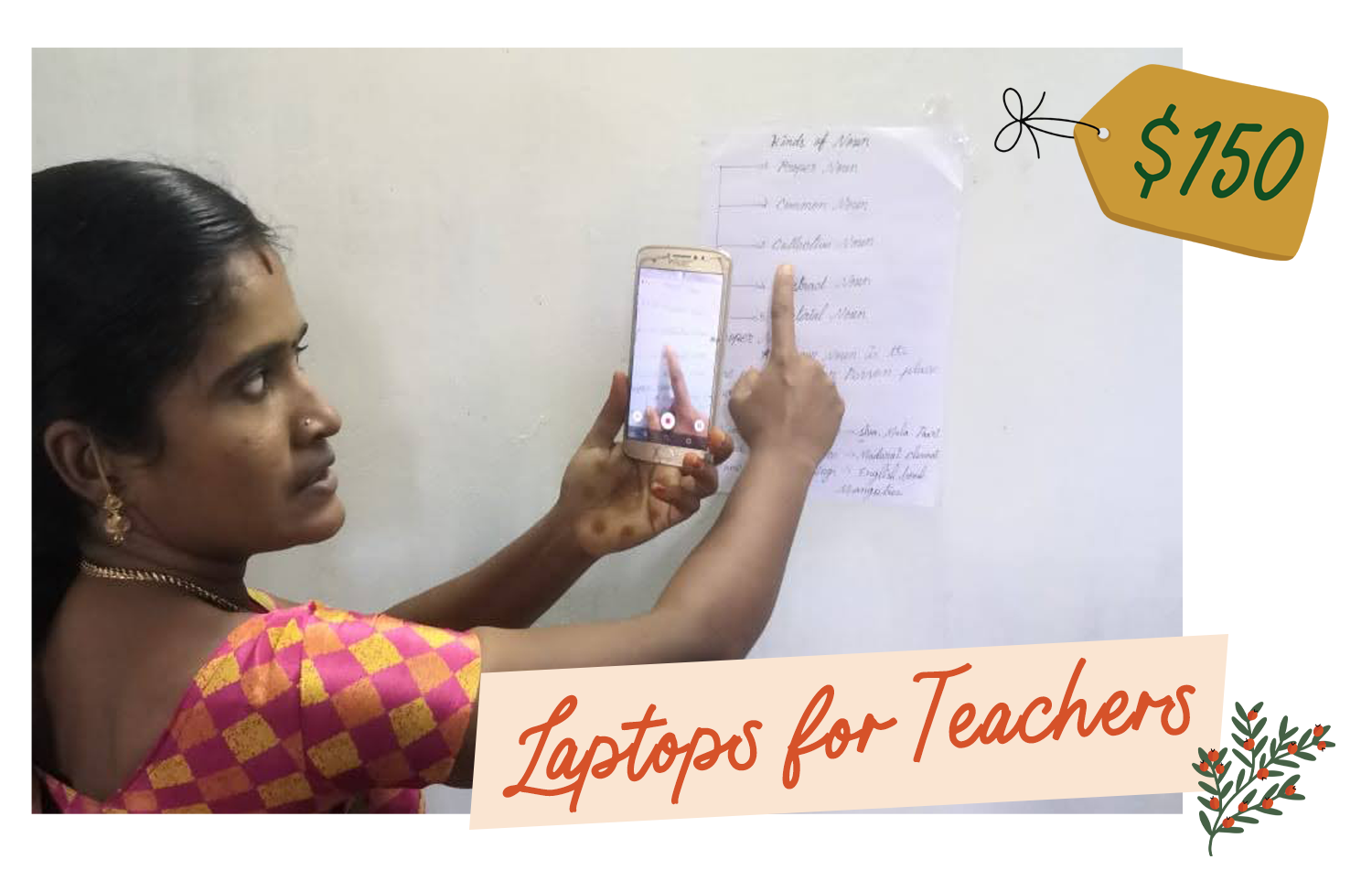 Imagine trying to lead a class of virtual students through a small, outdated cell phone. Now imagine the shift in the quality of learning when the teacher has all the features of a laptop at her disposal. 
This is a tool every teacher needs. Laptops ensure teachers can deliver a top-notch educational experience for students from poor and disadvantaged homes. You will literally change the way a teacher can connect with students, whether they are learning remotely or in person.

These gifts encompass the full scope of the work of DFN, whole care for the whole community. We promise to be good stewards of your gift and use it as it was intended. If contributions exceed the need for that particular initiative, we will apply those funds to meet other urgent needs. Thank you for the trust you place in us to use your contribution wisely and where needed most to help the most people in India.