Many of the stories we share are about young boys and girls who are just getting started in their educational paths. These students all come from impoverished backgrounds and families who are living as outcasts from society.
Their parents are often day laborers, manual workers, or subsistence farmers. Their futures were often headed down the same path.
However, because of you, they are now receiving a proper education and opportunities to have a brighter future.
Though you may not see the outcome overnight — your support has a tremendous impact on these precious children.
That's why we are so excited to be able to share with you when DFN students have graduated and pursued higher education opportunities.
Students like Raghav Yadav and Arshdeep Singh.
Raghav comes from a simple farming community. His father works hard on their small farm, but has always struggled to make the income needed for the family to live above subsistence level. Raghav's family also lives in a joint family system. This means extended family members, such as grandparents, and aunts and uncles live together. The older men farm on a division of labor, and while there are some advantages to this system, there are also challenges, such as splitting the produce and yield.
But Raghav's future was not in farming.
Because of the compassionate support of friends like you, he was able to attend a DFN school and he studied hard. Over the years, Raghav developed his writing and communication skills and showed a natural aptitude for science. His diligent study habits helped him pass his Grade Ten exams conducted by the Board of Secondary Education and he graduated!
Raghav is now pursuing further education in science to ultimately seek a career in astrophysics.
We are so proud of him!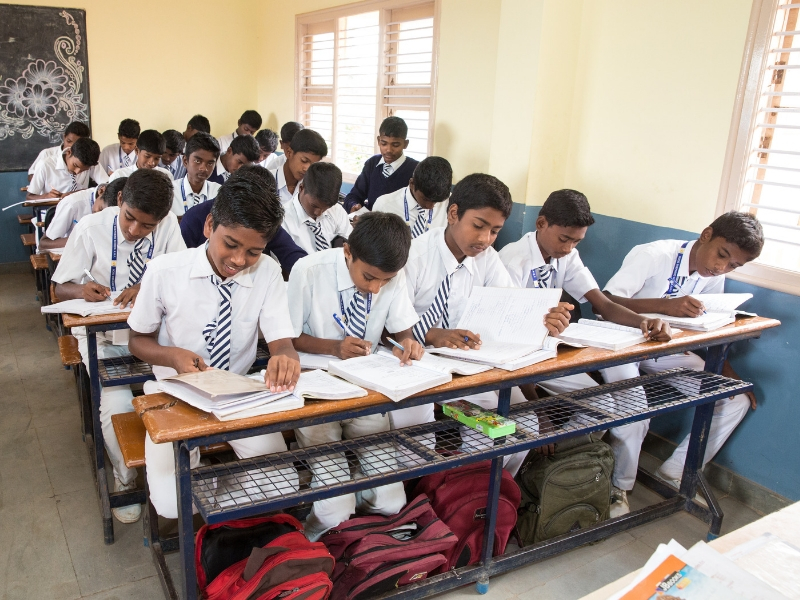 Arshdeep Singh comes from a very similar home and background. A few years ago, his father sold all their belongings in another town and came to settle near a DFN school. His family also lives in a joint family set up in a poor farming community.
When Arshdeep and his siblings were given the opportunity to study at a DFN school, they did not take it lightly. They knew this opportunity could change their lives and the lives of their family.
His older sister graduated from school a few years ago and his younger sister is studying in high school. Arshdeep consistently performed well all through primary school and high school. Although he lived in hardship at home, he maintained a good academic record.
Even more impressive, Arshdeep scored so high on his graduation exam that he set a school record for all-time high score! Arshdeep has a strong desire to continue his studies and has already begun pre-university courses. He aspires to have a career in technology.
We can't wait to see his goals become a reality!
Both of these young men have accomplished so much, despite the challenging circumstances into which they were born. With your generous support and encouragement, they have been given a new chance at life and a brighter future filled with many opportunities.
If we don't say it enough — THANK YOU for making these stories possible!